Contributed by Dave Trone, PATC North Chapter Treasurer - from PATC Newsletter, September 2003, by Chris Fee

Archimedes is said to have claimed that, given a lever long enough and a place to stand, he could move the world.  Members of the PATC North Chapter took him at his word two years ago when we....

Read Full Post »
Contributed by Gary Bruner, Reese Hollow Shelter and Trail
As the overseer for the Reese Hollow Shelter and Trail (a feeder to the Tuscarora Trail in southern PA, just east of Mercersburg), whenever I head to the trail I'm all business. I load up my tools the night before, lay out my work clothes, and hit the ground running when I get on site.
Read Full Post »
Photos contributed by Dewey Clark, PATC North Board Member & Trail Overseer
You will so enjoy perusing this collection of photos of the volunteers who form the PATC North Construction Crews....fondly called the Yankee Clippers.    Obviously it covers a period of years !!!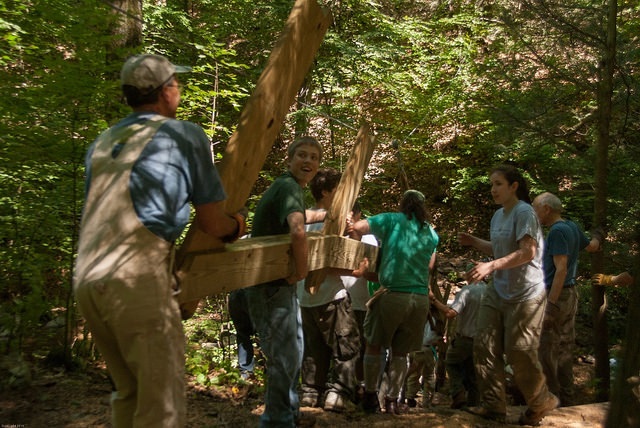 There are p...
Read Full Post »
Post courtesy of Gary Brunner, overseer of Reese Hollow Shelter for PATC North Chapter
The springs at the shelters along the AT (and in this case, the Tuscarora) shelters are magical places !! 
Since the first day I set eyes on the spring at the Reese Hollow Shelter, after volunteering to be the overseer of the shelter and Reese Hollow Trail back in Dec 2012, I've been smitten with it. I mean, there's just something arresting and compelling about a source o...
Read Full Post »
Post courtesy of Jim Tabor, a PATC North Chapter Overseer from Monto Alto, PA
Rocky Mountain Shelter is celebrating its 25th year, built in 1989. Of the shelters on the 32-mile Pennsylvania AT section maintained by PATC North Chapter, it is the only shelter that is not right on the trail. It is downhill 3/10ths of a mile & the spring is 5/10ths of a mile below the shelter. The spring runs good all year long even in the driest part of the summer. Hikers wish it wa...
Read Full Post »
Post courtesy of Gary Bruner, Overseer of Reese Hollow Trail & Shelter 
Imagine waist-high ferns...indeed, the entire area is a veritable sea of ferns...and the trail running smack dab through the middle. To keep the trail open I must destroy a ton of ferns. Here's a shot I took.......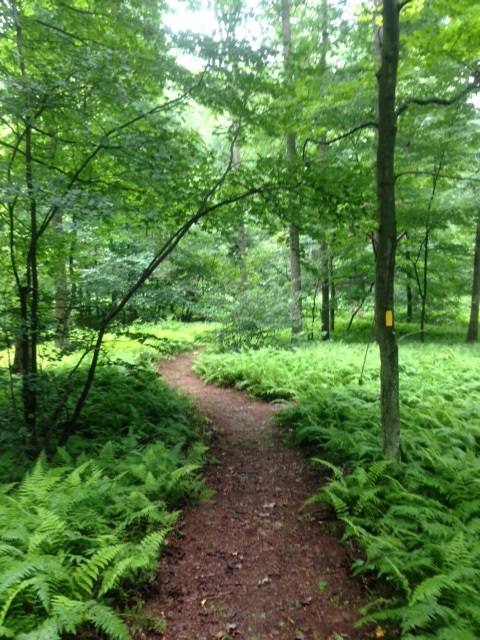 I was up at Reese Hollow T...
Read Full Post »
The Charlie Irvin Shelter at Waggoner's Gap on the Tuscarora Trail has been a work-in-progress for Pennsylvania volunteers.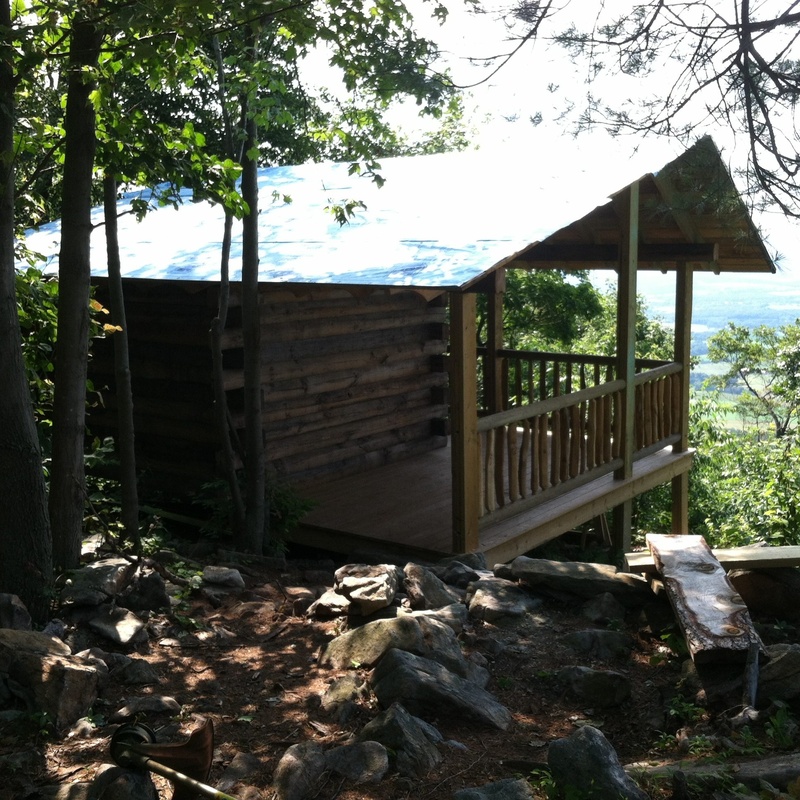 The shelter sits overlooking the valley, so on Saturday, June 21, they had to build a temporary scaffold to complete the roofing boards, underlayment & install the roofing metal.   That was after they hauled in materials.  ...
Read Full Post »