Photos contributed by Dewey Clark, PATC North Board Member & Trail Overseer
You will so enjoy perusing this collection of photos of the volunteers who form the PATC North Construction Crews....fondly called the Yankee Clippers.    Obviously it covers a period of years !!!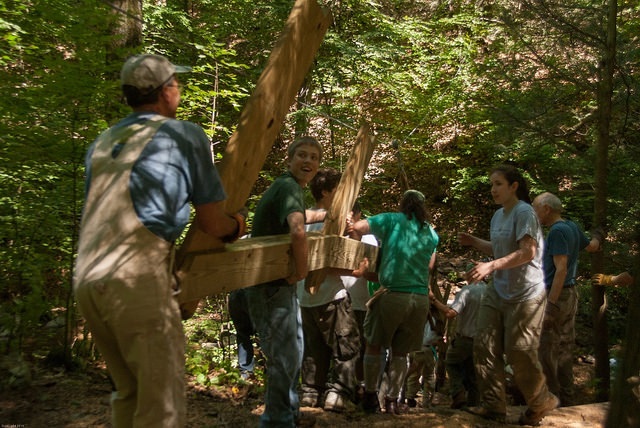 There are p...
Read Full Post »
Post contributed by Bob Wise, Pete Brown & Kathy Seiler
What is the premier event for Trail & Shelter/Cabin work ??  Cake.....and sitting on the porch of a cabin built by the members !!! 
And to prove that, over 60 members of PATC North Chapter met to dedicate the newly renovated Little Cove Cabin & participate in the Annual Corn Roast.  
Read Full Post »
You can no longer hear the bridge rattle when a vehicle crosses it.  Not like the time a dump truck hauling gravel to the cabin road had one of its wheels break through the deck.  Every time a vehicle crossed, the timbers in the deck would shift, groan & allow one more crossing.  But after several months of work, on June 28th, a large group ...
Read Full Post »