Contributed by PATC Blogger
"Give me a lever long enough, and I can move the world" (Archimedes)  or even more appropriate......"Better to slide it than roll it; better to roll it than carry it; and don't carry it alone.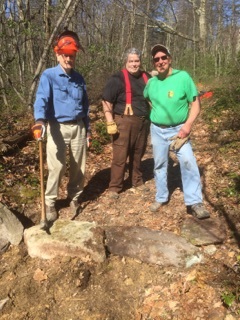 Read Full Post »
Contributed by Ken May, PATC North AT Overseer
ISSUE: Do you have to relocate the trail when human traffic is the source of consistent, significant water damage ??   ANSWER:  Build A Turnpike !!!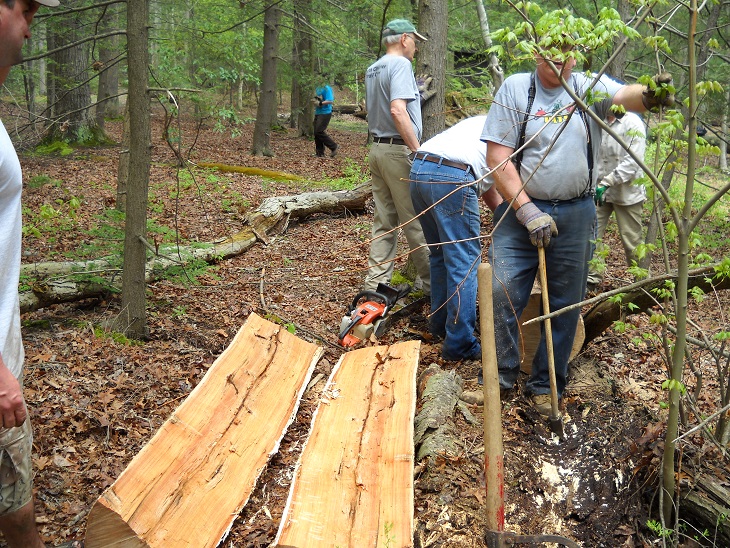 Read Full Post »
Contributed by Rick Canter, MD District Manager
On Valentine's Day, the South Mountaineers cleared their biggest tree in the 22-year history of the crew's history.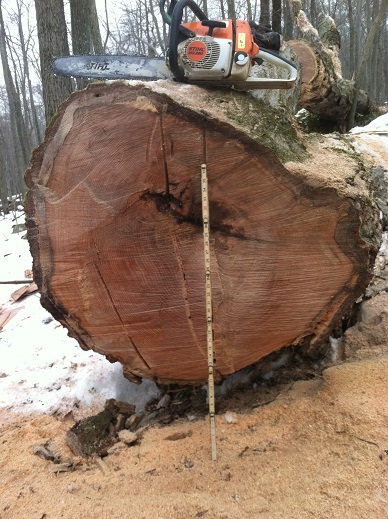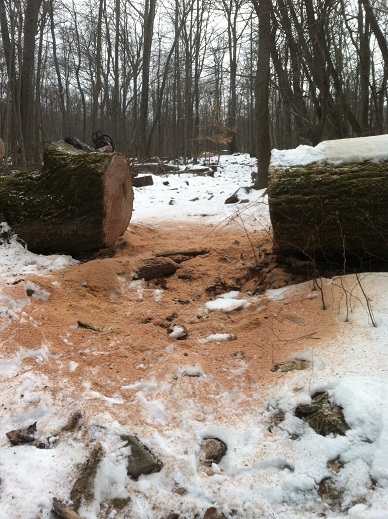 Overseer Mike Tret...
Read Full Post »
Contributed by Dave Trone, PATC North Chapter Treasurer - from PATC Newsletter, September 2003, by Chris Fee

Archimedes is said to have claimed that, given a lever long enough and a place to stand, he could move the world.  Members of the PATC North Chapter took him at his word two years ago when we....

Read Full Post »
Contributed by Andy Wolfe, a PATC North Chapter Overseer (and amateur photographer)
This juvenile Broad-Winged Hawk was photographed in early September near Pine Grove Furnace.   It's wing was broken probably chasing prey in close quarters or hit by a car in a dive across the road at night.   It was too tired and hungry not to allow me close with my lens. 
Read Full Post »
Post courtesy of Andy Wolfe, a PATC North Chapter overseer

If you have never climbed the escarpment on the 'blue trail' above Dead Woman's Hollow, you are missing out on a real cardiac carb burner.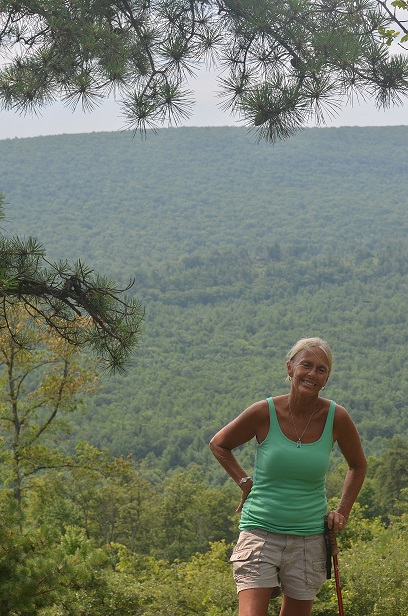 Today with the temps in the 60s, the morning climb was comfortable yet raised the blood pressure and made our hearts remember ou...
Read Full Post »
Courtesy of Andy Wolfe,  Rocky Knob Overseer from PATC North
Right now the woods in Michaux State forest are offering a great meal along the AT.  "Chicken Mushrooms" boiled and served with Ramen or Cream of Mushroom Soup are fantastic fare. And....no fear...there are no dangerous inedible fungus that look like Chicken of the Woods. They taste "just like chicken".   
Read Full Post »
Post courtesy of Jim Tabor, a PATC North Chapter Overseer from Monto Alto, PA
Rocky Mountain Shelter is celebrating its 25th year, built in 1989. Of the shelters on the 32-mile Pennsylvania AT section maintained by PATC North Chapter, it is the only shelter that is not right on the trail. It is downhill 3/10ths of a mile & the spring is 5/10ths of a mile below the shelter. The spring runs good all year long even in the driest part of the summer. Hikers wish it wa...
Read Full Post »