The Charlie Irvin Shelter at Waggoner's Gap on the Tuscarora Trail has been a work-in-progress for Pennsylvania volunteers.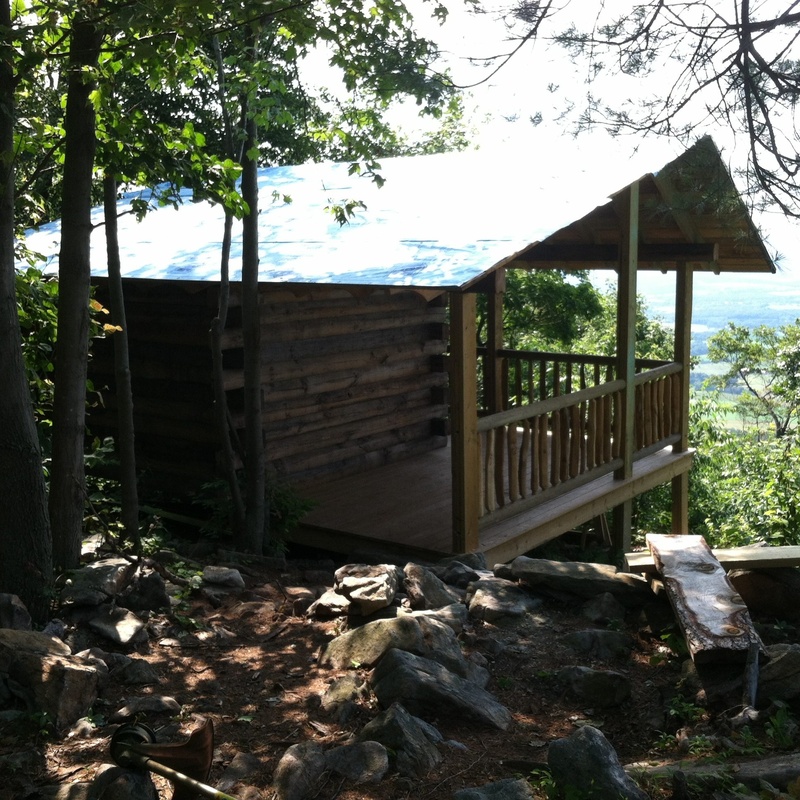 The shelter sits overlooking the valley, so on Saturday, June 21, they had to build a temporary scaffold to complete the roofing boards, underlayment & install the roofing metal.   That was after they hauled in materials.   The also finished all the deck railings.  
Next they will finish the metal for the back of the shelter roof, build a fire pit, stain the shelter & build a privy.  
Thanks to the many volunteers, including Al Black, Peter Muschamp, Dave Trone, Gene & Rachel Leese, Bob Wise and Pete Brown.  
Photo courtesy of Bob Wise.