Post courtesy of Andy Wolfe, a PATC North Chapter Overseer from Shippensburg, PA
When you think of Heads or Tails.....do Timber Rattlers come to mind ??   These are female Timber Rattlers hanging out at a den site in the South Mountain section of Michaux Forest, waiting to bear their young next month.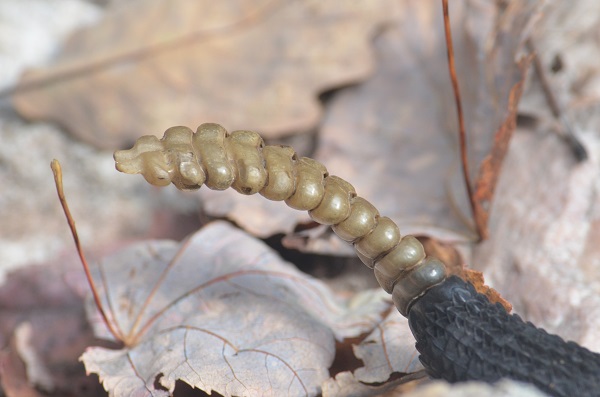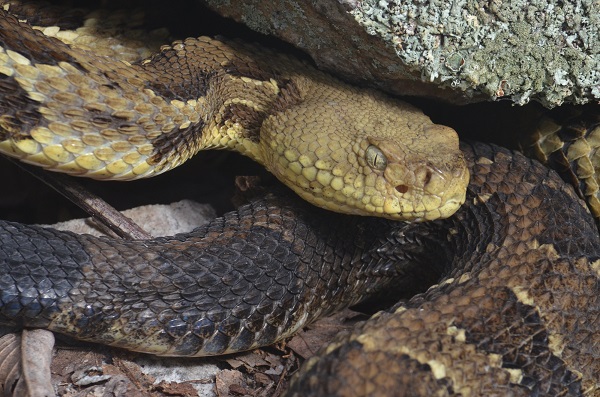 These are referred to as  "gravid" (pregnant) females that mated last summer.  Timber Rattlers usually don't mate till 7 years old and then infrequently as every 3 years or so.  
These amazing creatures are frequently misunderstood and feared. The truth is that they just want to be left in peace, are a beneficial part of the ecosystem and without them some of the wild character of our forests would be lost.   And in Pennsylvania, they are a protected species in this area.
Here is a female with her newly born young.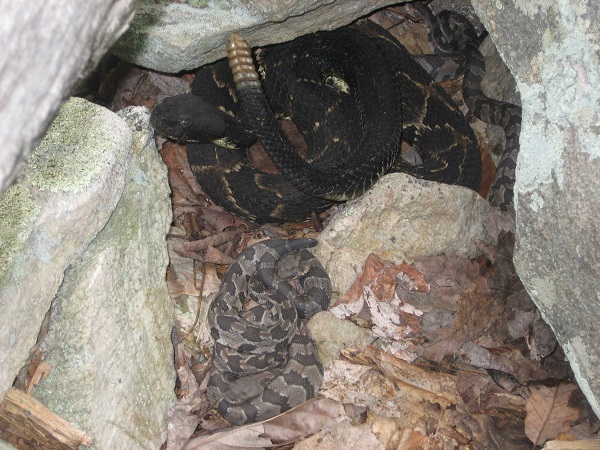 Part of their protection means throwing away stereotypes. Their distinct rattle doesn't mean the snakes are going to attack, just a fright response to warn visitors that they are there.   Rattlesnake bites are very rare.....likely due to that warning rattle.
So, give them some room and perhaps some overdue respect.  Remember.....it is their home we are visiting.  .
Want more information on the Timber Rattlers of Pennsylvania.....CLICK HERE.
Categories: hikes