Post courtesy of Andy Wolfe, a PATC North Chapter overseer

If you have never climbed the escarpment on the 'blue trail' above Dead Woman's Hollow, you are missing out on a real cardiac carb burner.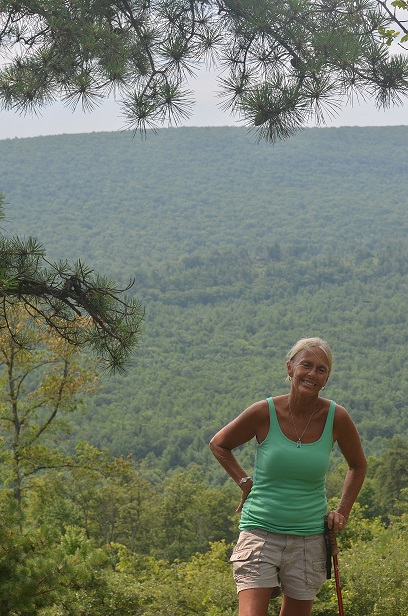 Today with the temps in the 60s, the morning climb was comfortable yet raised the blood pressure and made our hearts remember our age.  The Anna Michener cabin has a new porch & it looks great.   Thanks to all involved.   There are bears in Dead Woman's Hollow feeding on the huckleberries.