Post contributed by Bob Wise, Pete Brown & Kathy Seiler
What is the premier event for Trail & Shelter/Cabin work ??  Cake.....and sitting on the porch of a cabin built by the members !!! 
And to prove that, over 60 members of PATC North Chapter met to dedicate the newly renovated Little Cove Cabin & participate in the Annual Corn Roast.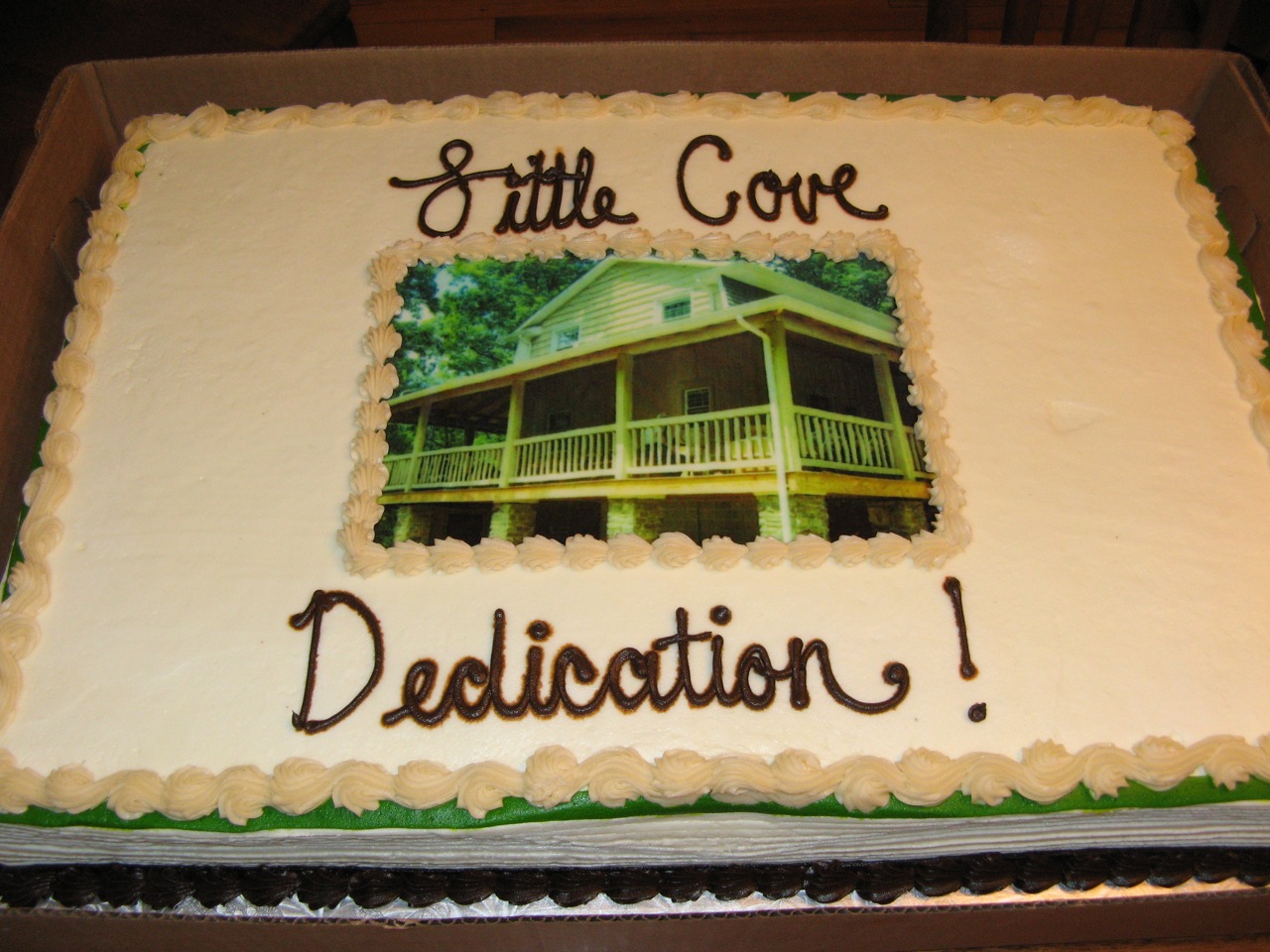 In addition to local corn and cake, there was a potluck buffet, a presentation by Rachel Wagoner, Resource Management, PA Bureau of Parks AND much socializing between members who maintain the trails, cabins & shelters of the AT & Tuscarora Trails in Central PA.   (more photos below)
PATC purchased the Little Cove property in order to build a shelter on this part of the Tuscarora Trail, the Reese Hollow Shelter, completed in 2012.(see photos below)  The cabin on the property when purchased was considered incidental and or no value by the sellers since it was in poor shape.  The North Chapter crew did a great deal of work to make Little Cove cabin a valuable, premier cabin in PATC's rental system.  This included a new roof, repair of water damaged bedrooms, a new covered porch around 3 sides of the cabin, new siding, new windows, a new bathroom and a new kitchen.   Lumber for much of the porch was cut on a portable sawmill from standing dead timber on the cabin tract.  Gene Leese's nephew, brother & father helped with the timber operation.  Gene's nephew, who supplied the sawmill, made a porch swing from some of the lumber that was cut. Al Black directed the construction and made Adirondack chairs for the porch and a picnic table from Red Oak that was cut on the property. He also made the new kitchen cabinets and a new dining room table for the cabin. The cabinets and furniture Al made are amazing.  
Photos of Corn Roast & Dedication https://www.flickr.com/photos/125062623@N03/sets/72157646781846218/

Photos of Reese Hollow Shelter https//flic.kr/s/aHsk2kpKKS