Photos contributed by Dewey Clark, PATC North Board Member & Trail Overseer
You will so enjoy perusing this collection of photos of the volunteers who form the PATC North Construction Crews....fondly called the Yankee Clippers.    Obviously it covers a period of years !!!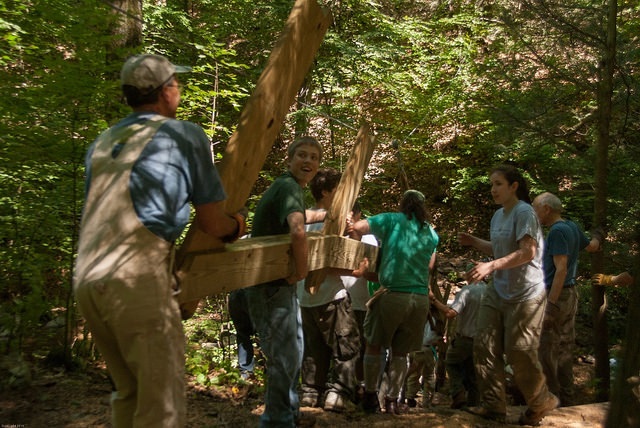 There are photos of building bridges....for cars & for people, building shelters, renovating cabins, removing blowdowns, installing trail signage and working with rocks....and more rocks.   And as always after a day of hard work volunteering....sharing a meal !!! 
See the entire slideshow by clicking here.....https://www.flickr.com/photos/125062623@N03/sets/72157647602929131/show
Categories: trail work, cabins, shelters