Contributed by Andy Wolfe, a PATC North Chapter Overseer (and amateur photographer)
This juvenile Broad-Winged Hawk was photographed in early September near Pine Grove Furnace.   It's wing was broken probably chasing prey in close quarters or hit by a car in a dive across the road at night.   It was too tired and hungry not to allow me close with my lens.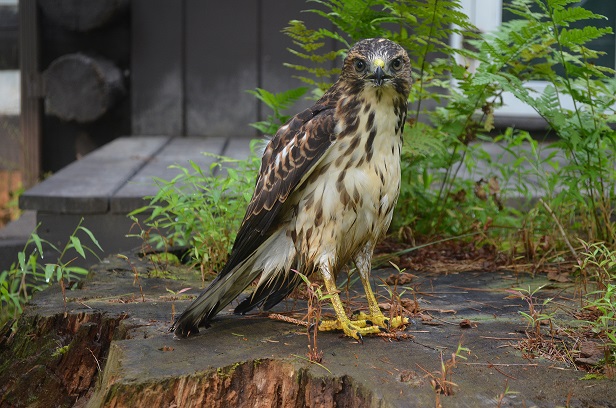 Also known as 'kettles', these birds migrate to South America.....learn more at http://www.allaboutbirds.org/guide/Broad-winged_Hawk/lifehistory.