Contributed by Rick Canter, MD District Manager
On Valentine's Day, the South Mountaineers cleared their biggest tree in the 22-year history of the crew's history.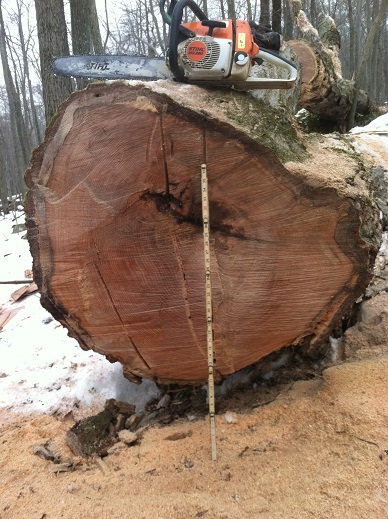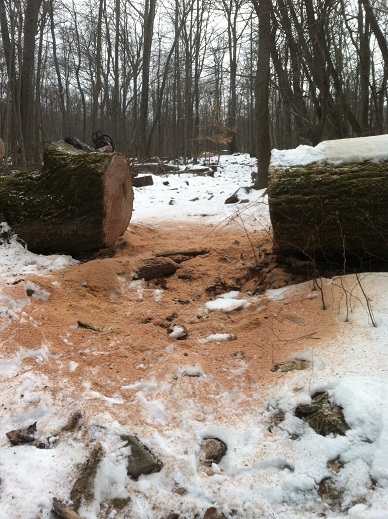 Overseer Mike Trettel first reported a monster oak tree across the Cat Rock Trail near the junction with the Old Misery Trail in Cunningham Falls State Park on February 8. The South Mountaineers mobilized, with 4 volunteers and 3 chainsaws ready to tackle the challenge on Valentine's Day morning.
One cut would not break through, so it was necessary to cut a wedge just to accommodate the head of the chainsaw. Eventually, one log broke free and rolled downhill, then another. Some minor cuts were made for aesthetics and now the obstacle is clear of the Trail.
Mike Allen, Rob Lauchner, Bill Van Tassell and Rick Canter collaborated to clear the oak. Once cut, the "Valentine's Day" tree was measured as 34-42" in diameter, depending on where it was measured.
Categories: trail work, at