Contributed by Ken May, PATC North AT Overseer
ISSUE: Do you have to relocate the trail when human traffic is the source of consistent, significant water damage ??   ANSWER:  Build A Turnpike !!!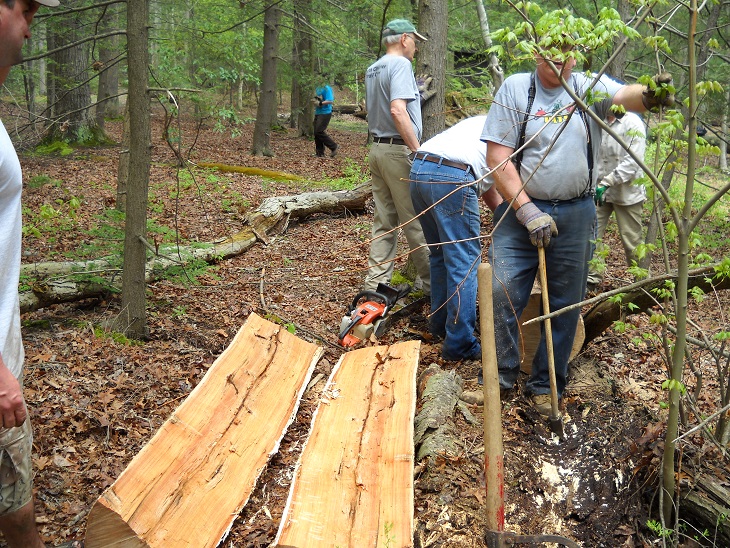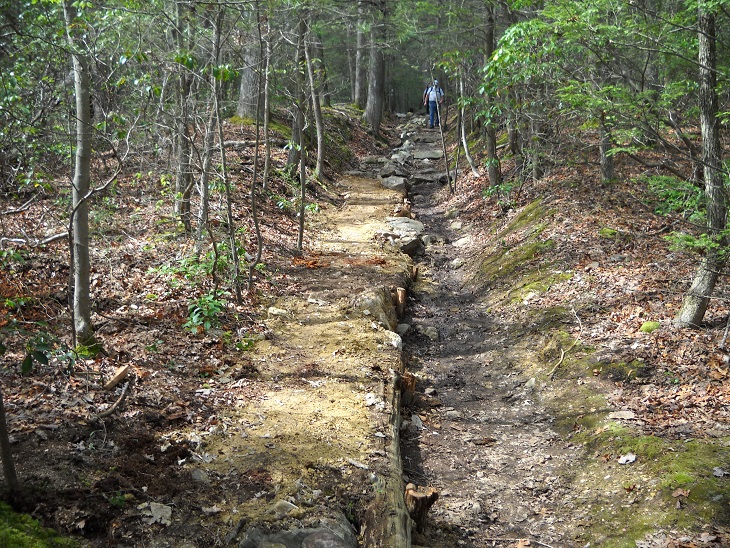 In May 2009, the PA Work Trip was a major undertaking.....building a turnpike on a section of the AT between Old Forge Rd and the Tumbling Run Shelters.....and it is still in place & working well in 2015.
This is a very heavily traveled section and the tread was worn so bad there was nowhere for water to drain away.   According to the Forest Service Trail Construction Handbook, turnpikes are used to elevate the trail above wet ground using natural resources as fill material.   Our work crew used a downed tree, which they split as well as a plethora of local rocks to 'turnpike' this section, allowing a fabulous causeway beside a natural water drain.     Be sure to view the full set of photos at  https://www.flickr.com/photos/125062623@N03/sets/72157650349622260/ AND a great last photo showing how we all feel at the end of a typical workday. 
Categories: trail work, at