Contributed by PATC Blogger
"Give me a lever long enough, and I can move the world" (Archimedes)  or even more appropriate......"Better to slide it than roll it; better to roll it than carry it; and don't carry it alone.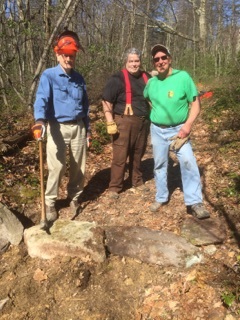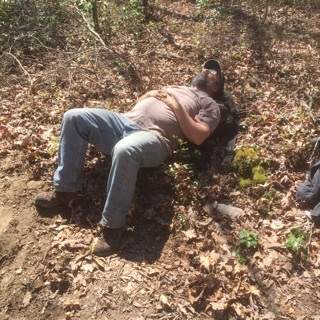 As a relative 'newbie' to AT trail work in Pennsylvania, I've learned a new language, which includes waterbars & check dams and it all involves very big rocks.   In PA, rocks abound near the AT and for check dams & waterbars......the bigger the better.     
I have learned that you need 'trail eyes'  not only to find the largest boulders available, but also to assist you in 'thinking like water'.  In fact, I hear the goal is to 'learn to see water flowing down the trail, even on a sunny day'.    But the reward, after toting 'boulders' & tools for several miles, then building a plethora of check dams or waterbars.....is to take a nap near the trail, which one of our team has mastered.  (as seen above)
Here is some of the work done in May by Yankee Clippers work crews.....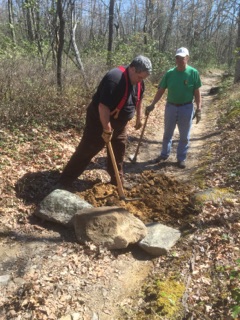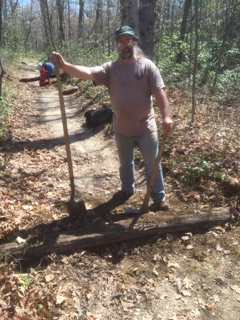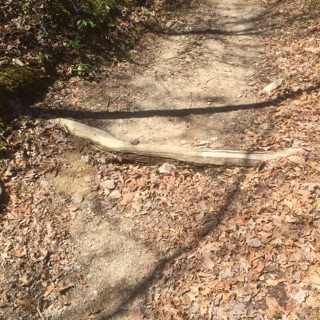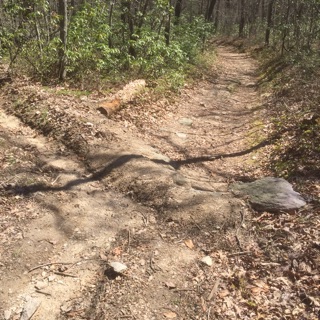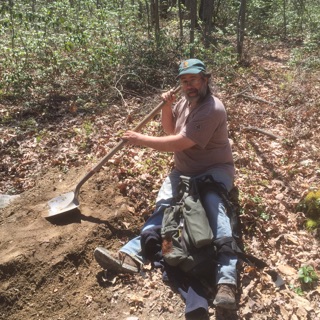 Categories: at, trail work